Angelina Jolie: Her Films and Fame
by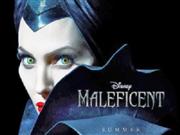 On June 10, film critic A.J. Hakari drops by Movie Addict Headquarters to discuss Oscar winner Angelina Jolie's movies and her rise to fame. Maleficent earned more money during opening weekend than any other Jolie film, and she is currently winning acclaim for her portrayal of the title role in this new Disney production. What are Angelina's best films and performances? Why has she become such an iconic figure worldwide? Those questions and more will be covered during this episode.
A.J. Hakari, aka the Mad Movie Man, contributes film reviews to Classic Movie Guide and Review Express as well as to Terror Tube, ReelTalk Movie Reviews and his own popular blog CineSlice.
What are your favorite Angelina Jolie movies? Below are a few titles to jog your memory.
GIRL, INTERRUPTED
MR. & MRS. SMITH
LARA CROFT: TOMB RAIDER
CHANGELING
ORIGINAL SIN
SALT
THE BONE COLLECTOR
THE TOURIST
A MIGHTY HEART
SKY CAPTAIN AND THE WORLD OF TOMORROW
WANTED
BEYOND BORDERS
HACKERS
"Angelina Jolie: Her Films and Fame" airs live on BlogTalkRadio at 4 p.m. Eastern Time (1 p.m. Pacific Time) on Tuesday, June 10, 2014. During the live show, listeners are invited to call in and to participate in a chat. An archived segment will also be available.
CALL-IN NUMBER: 646-478-5668
HOST: Betty Jo Tucker
PRODUCER: Nikki Starr
LINK: Click here.