Latest Reviews

- By
Ever since Brad Pitt and Angelina Jolie were married fans have yearned for them to make another film together. Surely with Jolie writing the screenplay -- plus her natural chemistry with Brad – the movie would rock. Sadly, By the Sea doesn't rock. In fact, it's a huge boulder...


- By
He's not funny. He doesn't smile. He hates his job We hate his style. A comic who depresses folks should try to write some cheerful jokes. But then we see he's in the dumps. We're sorry when he takes his lumps. &n...


- By
A film of quiet beauty, Brooklyn takes us back to Ireland and Brooklyn in the 1950s. It's a sentimental journey about romance, homesickness, friends, family and decisions. This remarkable movie, masterfully directed by John Crowley from Nick Hornby's sensitive adaptation...

- By
It's an unforgivable shame that such an important event in world history as the women's suffrage campaign has received so little attention from TV and Hollywood. So little in fact, that there's never been a feature film based on this true life event that literally changed history...


MORE REVIEWS FOR Suffragette



Latest Features
- By
On November 24, film critics Nell Minow and A.J. Hakari drop by Movie Addict Headquarters to share their picks for the best 2015 holiday movies and DVDs. This episode is designed to help listeners make choices among the many films and DVD releases vying for their dollars...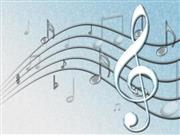 By
On November 17, Movie Addict Headquarters invites you to sit back, relax and listen to favorite film songs from the past performed by an all-star cast including Elvis Presley, Marilyn Monroe, Judy Garland, Gene Kelly, Mickey Rooney, Debbie Reynolds, Julie Andrews and many more....




Grab-Bag Review

Second go-rounds mostly fail to live up to memory and are better left ungone. Like the old neighborhood or childhood chum, sometimes the original has changed, and always we and the times have moved on and altered. Thus Mon oncle,...