Latest Reviews

- By
If there has ever been a more exhausting exercise in wasted effort than writing about a Transformers film, I don't know what it could be. Regardless of anything you read here, and no matter the amount of shade thrown by any of the hundreds of publications, websites, forums, or blogs around the internet,&n...


- By
Sometimes a movie tickles your funny bone and makes you chuckle for a long time after watching it. And it might even be a film that evokes quite a different feeling among other viewers. Cabin Boy, I'm talking about you. Once Upon a Time in Venice is also one of those...


- By
Making it up as they go along, those behind The Mummy call upon every cliché in the book. Even An American Werewolf in London ends up plagued by imitation. Meanwhile, Tom Cruise appears utterly rudderless as Nick Morton, a thief and the "chosen" one. What's his purpose...


MORE REVIEWS FOR Mummy (2017), The




- By
Like most Wonder Woman fans, I have been waiting a long, long time for a movie about this iconic superhero. Several years ago, I even gave Joss Whedon suggestions concerning candidates for the role because he was thinking about doing a Wonder Woman film. Joss never got back to me --...

Latest Features
- By
Movie Addict Headquarters proudly presents an ON DEMAND interview with the late great Debbie Reynolds. This fun -- and revealing -- episode airs on BlogTalkRadio from June 26 through through July 2. One of America's most talented and beloved show-biz stars, Debbie talks about her...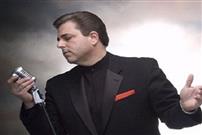 - By
From June 19 through June 25, Movie Addict Headquarters is presenting an ON DEMAND interview with Tony Babino, the acclaimed entertainer/singer/songwriter. Tony discusses his remarkable show biz career, including his uncanny singing impression of Al Jolson. Tony's music can be...




Grab-Bag Review

Charlie and the Chocolate Factory gives chocoholics, especially those with a taste for bittersweet varieties, something to stand up and cheer for. The loopy, maniacal charms of Roald Dahl's 1964 book are splendidly...