Latest Reviews

- By
Let's first have the discussion about the 500-lb gorilla in the room. He's sitting right over there between "big box office money" and "who cares?" Of course, I'm speaking of the controversy swirling around the appearance of a very white man (Matt Damon) as the hero who arrives...


- By
Sometimes desire outweighs common sense. When we last saw Anastasia Steele (Dakota Johnson, excellent again), she walked out on billionaire Christian Grey (Jamie Dornan, tailored for steely efficiency). She couldn't reconcile...


MORE REVIEWS FOR Fifty Shades Darker




- By
Written and directed by Ricky Gervais, David Brent: On the Road follows the misadventures of a fictional British TV character from "The Office" series as he tries to be a touring rock star. In the title role, Gervais makes us feel sorry for the pathetic David Brent and even...


- By
Folks, forget about the latest horror movie scaring the pants off of viewers in the next theater over. The real shock is coming from I Am Not Your Negro, the provocative new documentary from filmmaker Raoul Peck that is as incendiary and discomforting as its title suggests....

Latest Features

By
Below are my Oscar predictions for the 89th Academy Awards, which will be presented on Sunday, February 26. It could be an amazing night for La La Land! Picture: La La Land Director: Damien Chazelle (La La Land) <...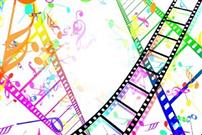 By
On February 21, Movie Addict Headquarters invites you to sit back, relax and listen to some Great Movie Love Songs performed by an all-star cast including Linda Ronstadt, Marilyn Monroe, Judy Garland, Mickey Rooney, Bryan Ferry, Debbie Reynolds, Rita Graham, Tony Babino,...




Grab-Bag Review

I admit Seabiscuit is Oscar-bait. Nothing wows the Academy like a good ol' triumph-of-the-human-spirit story. Start with a put-upon underdog, give him a fighting chance, and let the audience root him to victory. Pad...