Latest Reviews

- By
For good reason no one had dared try to do a film from a Thomas Pynchon novel. Until now, when Paul Thomas Anderson screenwrites and directs Inherent Vice, world premičre Centerpiece at the New York Film Festival. The reason is that, aside from those who have not...

- By
Like the enormous gear carried on her tiny back, Cheryl Strayed's internal baggage is a heavy burden as she hikes the Pacific Crest Trail alone in Wild, an intense movie about survival. Wracked with grief and guilt, Cheryl has suffered a heartbreaking tragedy, which sent...


- By
After watching Antarctica: A Year on Ice, I feel ashamed to complain about the cold weather here in my Colorado home town. Yes, the chill and the snow have arrived early, but that's nothing compared to what Antarctica residents face year-round. Still, as this stunning documentary...


MORE REVIEWS FOR Antarctica: A Year on Ice





By
Jon Stewart, the darling of late night political satire, dips his toes into the world of filmmaking with his brilliant screenwriting and directorial debut of Rosewater, a story he adapts from journalist Maziar Bahari's memoir titled Then They Came for Me. Many...

Latest Features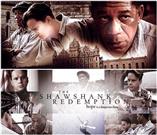 By
Movie Addict Headquarters celebrates the 20th Anniversary of The Shawshank Redemption during a special episode scheduled for December 16th on BlogTalkRadio. Joining the festivities are film historian James Colt Harrison and Diana Saenger, founder of Classic Movie Guide....


By
On December 9, Movie Addict Headquarters revisits A Christmas Story, one of filmdom's favorite family comedies. In one of our most popular episodes, actors Zack Ward and Julie Matthews from the film's original cast share their reactions about being involved in this great holiday...




Grab-Bag Review

The Young Victoria fashions an iconoclastic picture of a legendary woman. So, Victoria's secret is out. "The longest reigning sovereign in English history...