Latest Reviews

- By
Dreamworks Animation's newest salvo in its ongoing battle against Pixar for animated feature supremacy is Home, a ridiculous mixed-up little tale with all the charm of a cactus and the warmth of an iceberg. Following the failure of last year's Penguins of Madagascar,...


- By
Like an angel, Serena glows, gold hair shining, as each strand flows. The handsome George falls hard and fast. But will their love be true and last? She wants power equal to him. His...

- By
Screenplay stealing is just not fair, even for one that's great and rare. In this movie a tale is told of such a theft by someone bold. Repercussions of course ensue. Bad things happen...


- By
Suddenly, from the enveloping shroud of irrelevance, Sean Penn bursts onto the scene with what seems to be the latest path to rediscovered glory for any Hollywood leading man: a guns-a-blazin', globe-hoppin' action flick a la Kevin Costner in 3 Days to Kill or Liam Neeson in Taken.<...

Latest Features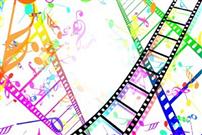 - By
My first Score Season includes ten capsule reviews of recent and archival movie soundtracks. The Adventures of Don Juan (Max Steiner, 1948) **** Next to The Egyptian, The Adventures of Don Juan seems...


By
Actor James Wilder is on a roll lately, with his recent wins of two Best Actor Awards and an Independent Spirit Award on the film festival circuit. Happily, Wilder plans to drop by Movie Addict HQ on March 24 to discuss his new film 3 Holes and a Smoking Gun,...




Grab-Bag Review

Everyone's Hero, a disappointing animated film, centers around a 10-year-old boy's obsession with baseball and his favorite team, the New York Yankees. The Yankees have just made it into the 1932...