Latest Reviews

- By
While watching Freaky, the new horror from the guy who brought us the Happy Death Day movies, the lyrics to a Smashing Pumpkins song kept running through my head. You know, the one that goes "the killer in me is the killer in...

- By
Tis the season for new holiday movies, and Jingle Jangle: A Christmas Journey arrives just in time. It includes something for everyone. Magic and music combine in this period film that reminds us a bit of Charles Dickens' A Christmas Carol. The story appears to...


- By
Whether it's Shelley Winters literally sponge-bathing her sons with motherly attention in Roger Corman's Bloody Mama, or Jackie Weaver's "Smurf" gleefully reminding her sons of all the bad things they've done in 2010's Animal Kingdom, there's...


- By
Over the Moon surprised me with its touching yet hopeful treatment of grief. This Netflix offering boasts dazzling images amid the story of Fei Fei (voiced by Cathy Ang), a grieving teenage girl in China, who is suffering a great loss. She loved helping her parents in their...

Latest Features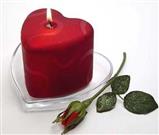 - By
My husband Larry and I are saddened over the passing of my dear cousin JoAnne Pulcino last Saturday. JoAnne was beautiful, talented and brave. She was my most fun movie buddy back in days of yore and could break your heart with her gorgeous singing voice. So many precious...



By
After I finished reading the impressive first edition of John Badham On Directing, my fantasy involved finding some actors and a good script, then directing a movie. Badham's detailed advice (which includes information from other successful directors and actors) made me...




Grab-Bag Review

Right now I could be using this Kickin' It Old Skool space to whip up a sentence or two about the tricky art of comedy, explaining how one thing can be either completely funny or a huge waste of time. I could do so...