Latest Reviews
- By
The hugely popular Comedy Central skit team of Keegan-Michael Key and Jordan Peele (aka Key & Peele) triumphantly make the transition from television sketch comedy to big screen success with Keanu, a film that will have you doubled over with laughter when youíre not...

- By
I had high expectations for The Huntsman: Winterís War. After seeing Snow White and the Huntsman, I imagined the next Huntsman offering would be just as entertaining. Unfortunately, that did not happen. Maybe itís because the filmmakers decided to make a prequel...


MORE REVIEWS FOR Huntsman: Winter's War, The




- By
Susan Sarandon is an amazing actress with 136 films to her credit. Since her appearance in The Rocky Horror Pictures Show (1975) and Thelma & Louise (1971) Ė which grossed millions Ė she has acquired an extraordinary worldwide fan base. Thatís why fans and critics...


- By
Fairy tales come to us as bowdlerized, kiddy-friendly pap stripped of their black forest of the id, whereas the seldom exhibited originals are often nasty, brutish and bloody. Matteo Garrone brings the sources back home and to the screen in his co-written Cannes-premiŤred Tale...

Latest Features
- By
Cinema Stanzas: Rhyming About Movies was released as a Kindle E-book only two months ago, and I want to thank the people who have already read it and commented about it. The book showcases film poems I have incorporated into my reviews of various movies ranging from big blockbusters...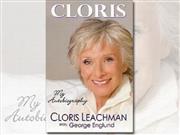 - By
As a Motherís Day treat, Movie Addict HQ revisits Cloris Leachman and her son George Englund Jr. during the May 3 episode. What a dynamic mother/son team they are! They talk about Clorisís extraordinary showbiz career as well as her candid autobiography titled CLORIS. This Oscar-winning...




Grab-Bag Review

Whenever Helen Mirrenís name appears in the cast of a movie, high expectations abound at our house. Thatís why my husband, our daughter, and I could hardly wait to see The Debt. Unfortunately, although impressed -- as always...