Latest Reviews

- By
With all good movies, it's fair to say there's a moment where the narrative and characters synchronize with something in life or philosophy. Although not widely adored upon release, Ang Lee's Gemini Man deserves an audience. The two time Oscar winning director had to wait...


MORE REVIEWS FOR Gemini Man




- By
Being lost is a scary experience. But if you get lost in a vast field of tall grass and can't find your way out, that's a nightmare! Stephen King and his son Joe Hill realized the fright potential of this situation and wrote about it in their "In the Tall Grass" novella, which...



By
It isn't often a movie makes my stomach turn, but the new Joker movie, directed by Todd Phillips, is a certain cookie tosser. However Supposedly a prequel to all that came before in the DC Comics Batman series and how the Joker character came about, this film will delight rabid fans....

- By
Judy, starring Renée Zellweger as icon Judy Garland, would be a perfect movie release for 2059. By then, Judy's children and adoring fans like me would no longer be around to watch the suffering of our dear Judy on screen. This has nothing to do with the quality of the...


MORE REVIEWS FOR Judy



Latest Features

- By
Because Halloween season is here, I've been thinking about scary horror movies -- and below are five from 2000 to 2005 that fit the bill. Fortunately, they are all available on DVD now. HALLOWEEN: RESURRECTION (2002). "Let the dangertainment...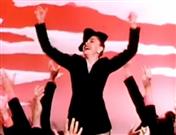 - By
My pick for the most remarkable personality in the history of motion pictures is Judy Garland. She could do it all -- sing, dance, act in comedies or in dramas -- better than anyone else before or since. Each time I watch one of Garland's many films, I'm amazed at her raw...




Grab-Bag Review

Done for French-German television ARTE, Cuba: An African Odyssey is the fruit of fifteen years' research and organizing on the part of Egyptian Jihan el Tahri. Treating three hot wars within the context of over "a quarter...