Latest Reviews

- By
An invasion by Michael Moore various countries had in store for this documentary flick. Moore's humor makes the movie click. His goal? To steal from other folks their best ideas while he jokes. He journeys far to many...

- By
Love, marriage, children and movies -- not necessarily in that order -- were the most important things in my life during the 1950s. My husband and I even named our children after film stars. And we were convinced that the drive-in theater represented one of the greatest inventions...


- By
End-credit acknowledgements of zillions seem to stretch on as long as this ninety-five-minute feature. Kung Fu Panda 3 kicks in with readymade anticipation from two successful predecessors and should please most kids and adults. Although as usual not used to much effect,...


By
Were they not based a true story, the events depicted in The Finest Hours might feel more like the excessive by-product of Hollywood's hyperactive imagination than something that actually happened. After all, there's so much heroism, bravery, and selfless duty going on in...

Latest Features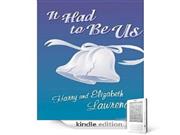 By
A heartfelt true love story, some yummy recipes and over 20 reviews of favorite romantic movies can be found in the Amazon KINDLE version of IT HAD TO BE US by Harry & Elizabeth Lawrence, the pen names my hubby and I used in writing this award-winning romantic memoir...




Grab-Bag Review

Oak Hill, a poignant drama about three troubled women whose lives intertwine at a shelter house, certainly hit home for me. I felt a great deal of empathy for the main characters here. Strong performances by Sally...