Latest Reviews
- By
In Out of Blue, recovering alcoholic Mike Hoolihan may also have some memory glitches, but she's a good enough detective to be assigned an important murder investigation. The victim happens to be renowned astrophysicist Jennifer Rockwell, daughter of a prominent New Orleans...

- By
At this moment, the dust has barely begun to collect on Jordan Peele's Best Original Screenplay Academy Award for Get Out. While the weirdos and twist proved as seminal as a reanimated corpse, Us reacts by plunging hands into frost bitten memories and disturbing...


- By
Weepies fans should get out all their handkerchiefs in order to watch this tearjerker of the year. Five Feet Apart is a deliberate attack on your tear ducts and expertly wrings every drop of empathy, sympathy and puppy-dog love out of the worst curmudgeon. Even Scrooge will turn...


- By
Triple Frontier should be prime fodder for "heist movie" fans. There's hardly a dull moment in director J. C. Chandor's film about the unexpected consequences of a jungle robbery. Plus, it's fascinating to see Ben Affleck, Oscar Isaac, Garrett Hedlund and Pedro Pascal work...

Latest Features
- By
In the late 1890s, my Grandma Donahue was only fourteen years old when she stowed away on a boat all by herself to come to America from Ireland. She soon met and married an immigrant from Scotland who had been hired as the first crane operator for the C.F. & I steel mill in...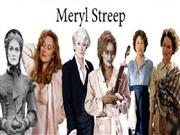 - By
From March 18 through March 31, Movie Addict HQ is featuring an "On Demand/Best Of" episode about Meryl Streep's remarkable film career. Noted film critic Mack Bates is our special guest on this popular show that aired first in August, 2015. Listeners can hear this...




Grab-Bag Review

A Cannes Grand Jury-winner and Toronto International and New York Film Festival selection, Like Father, Like Son/Soshite chichi ni nare is the most recent of director-writer-editor Hirokazu Kore-eda's family/generational...