Latest Reviews

- By
Sometimes a movie tickles your funny bone and makes you chuckle for a long time after watching it. And it might even be a film that evokes quite a different feeling among other viewers. Cabin Boy, I'm talking about you. Once Upon a Time in Venice is also one of those...


- By
Making it up as they go along, those behind The Mummy call upon every cliché in the book. Even An American Werewolf in London ends up plagued by imitation. Meanwhile, Tom Cruise appears utterly rudderless as Nick Morton, a thief and the "chosen" one. What's his purpose...


MORE REVIEWS FOR Mummy (2017), The




- By
Like most Wonder Woman fans, I have been waiting a long, long time for a movie about this iconic superhero. Several years ago, I even gave Joss Whedon suggestions concerning candidates for the role because he was thinking about doing a Wonder Woman film. Joss never got back to me --...


- By
A Shakespearean king sat upon his throne, the heirs once apparent to him lost to the whim of the moment. It could be said that British Prime Minister Winston Churchill (Brian Cox) faced a similar quandary during World War II, at least metaphori...

Latest Features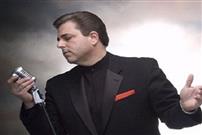 - By
From June 19 through June 25, Movie Addict Headquarters is presenting an ON DEMAND interview with Tony Babino, the acclaimed entertainer/singer/songwriter. Tony discusses his remarkable show biz career, including his uncanny singing impression of Al Jolson. Tony's music can be...


- By
From June 12 through June 18, Movie Addict Headquarters is featuring an ON DEMAND interview with the late Tony Curtis who joined in to celebrate the 50th Anniversary of Some Like It Hot back in 2009. Listeners can hear this revealing episode any time during this week...




Grab-Bag Review

The "kiss" of Sundance-selected Putin's Kiss comes early, a European hug and mutual buss on the cheek and, like Nashi, is little known outside Russia. Nashi, "Ours," the not pro-democratic Youth Democratic Anti-Fascist Movement,...