Latest Reviews

- By
Why do I see movies like The Meg and The Predator? Such events offer escapism. Director Shane Black, formerly an actor -- he played Hawkins in the very first Predator -- has crafted a cool diversion. Critics searching for subtlety or nuance might as well dance...


- By
Set in the bombed-out husk of 1980's Detroit, White Boy Rick tells the rather incredible true story of Rick Wershe, Jr., a down-and-out kid who became the youngest ever FBI informant at the tender young age of 14. While undoubtedly an interesting little factoid, the...

- By
Funny, mysterious, fashionable, stylish, bitchy. Those are some of the words that describe A Simple Favor, the new Anna Kendrick-Blake Lively female fest. Nobody does "nerdy" better than Kendrick. She even describes herself as one in her funny 2016 autobiography "Scrappy...


- By
Being a wizard is not all fun and games. At least not for Grin in A Wizard's Tale. All he wants to do is make people happy. After all, that's his magical gift. But he's too good at it. Making everyone happy backfires when chaos erupts as a result of his gift. So Grin becomes...

Latest Features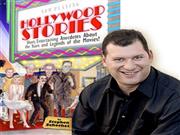 By
From September 10 through September 23, Movie Addict Headquarters features a popular ON DEMAND interview with author Stephen Schochet, who talks about his entertaining book Hollywood Stories. Packed to the brim with amusing anecdotes about film icons and movie legends,...


- By
Below are more soundtrack reviews of recent and archival releases. 7 Murders for Scotland Yard (Piero Piccioni, 1972). When music tells the dreariest story imaginable, there should be some contrast. Remember "Column of Sadness/Wheel of Pain" from Basil Poledouris'...




Grab-Bag Review

Kids love big, scary adventure stories and that's what they get with The Spiderwick Chronicles. Adapted from the book series of the same name, this is a fun and enchanting tale about a family relocating to an abandoned home...