Latest Reviews
- By
Some people are born with an extra-powerful funny bone. They don't need an act or a writer or a paying audience. They see humor around them every day and revel in sharing their amusing observations with everyone. In The Last Laugh, Buddy Green (Richard Dreyfuss) appears to fit...


- By
With the dreadful title of On the Basis of Sex, one would think this might be a Stormy Daniels adult romp into the nether regions of Washington, D.C. But, it is not a film about carnal pleasures at all! A disappointment? No, actually, the film is about one of the most brilliant...


- By
Fortunately, the Tide Pods Challenge went untouched by Hollywood, but the same can't be said about the escape room craze. Sony's latest, called Escape Room, comes across as a clever little high-concept psychological horror film that plays off the raging escape room phenomenon...


- By
Who doesn't love Gilda Radner? Love, Gilda -- an autobiographical documentary directed by Lisa Dapolito -- gives us an intimate glimpse into Gilda's life and career by presenting various audiotapes, videotapes, letters and home movies as well as diary entries plus interviews...

Latest Features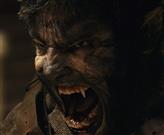 - By
Below are more soundtrack reviews of recent and archival releases. Edge of Darkness (John Corigliano, 2010) *** Rejected scores come in all labels and CD boxes. For Edge of Darkness, Oscar winning composer John Corigliano (The Red Violin) starts...


By
Movie Addict HQ presents a vintage interview with Oscar winner Rita Moreno and the late great TCM host Robert Osborne as the ON DEMAND episode during the month of January, 2019. In this fascinating episode, Rita and Robert talk about the Singin' in the Rain 60th Anniversary,...




Grab-Bag Review

"Chaos," derived from the Greek for "abyss," was a primordial shapeless mass which gave birth to Night and death's home of Erebus, where two siblings mysteriously produced Love, which in turn brought forth Light and, finally, order...