Femmes of Fright: The Ladies of Universal Horror
by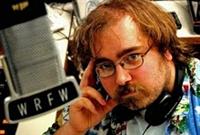 When someone mentions Universal horror movies, who springs to mind? Lon Chaney Jr. as the Wolf Man? Bela Lugosi as Dracula? Rondo Hatton as the Creeper? (Okay, so that last one might be just me.) In any case, chances are the first iconic character who pops into your head is male. Unfortunately, as is true in most areas of film, boys got to have all the fun when it came to Universal's horror classics. But there were lots of ladies who played a part in building the studio's legacy of fright, and it's ten such actresses I've chosen to pay long overdue tribute to in this article.
Acquanetta. Billed for a time as the "Venezualan Volcano," Acquanetta's name may not sound familiar to the casual Frankenstein fan. Suffice to say, she was hired for her exotic looks more than anything, as her monotone performance in the "Inner Sanctum" mystery Dead Man's Eyes can attest. But Acquanetta has the distinction of being one of the few Universal actresses to get her own monster franchise, albeit for a very brief time. Captive Wild Woman saw Acquanetta playing Paula, an ape transformed into human form by mad scientist John Carradine. She played the role once more in Jungle Woman before being replaced by Vicky Lane for Jungle Captive, making the character's shelf life pretty darn slim. Despite this, Universal still made history with its first female-driven horror series, which couldn't have been possible without Acquanetta and her alluring looks.
Julia Adams. Initially, I included Julia Adams on this list for superficial reasons -- she was a bona fide hottie, and anyone who thinks otherwise can go skinny-dipping with the Gill Man. But as Universal's attention shifted toward science fiction in the 1950s, Adams helped give a face to one of its final monster mashes. She was Fay Wray to the Creature from the Black Lagoon's King Kong, the beauty to an underwater beast with whom she shared a memorable swimming sequence. It's a scene no Creature aficionado can ever forget, and with her bubbly personality, Adams helped make it hard to do so.
Evelyn Ankers. For longevity's sake alone, Evelyn Ankers showing up on this list is a no-brainer. She appeared in no less than 10 Universal chillers throughout her career, from Sherlock Holmes mysteries and obscurities like The Mad Ghoul to all-time greats such as The Wolf Man. Although cast often as the damsel in distress, Ankers always gave 100% and pulled through with solid, likable performances -- which is impressive, considering how little she reportedly thought of having to do the B-movie grind. But no matter what her opinion of her work was, Ankers came across as a true stunner and a real trouper who had you glued to the screen whenever she graced it.
Gloria Holden. Gloria Holden has but one Universal horror credit to her name: playing Countess Marya Zaleska in Dracula's Daughter. Holden was also said to be dissatisfied with appearing in a horror picture, but being the resourceful performer she was, she made this a strength that gave her role a dramatic boost. Dracula's Daughter was a challenging piece of work to start, with its artistic emphasis and taboo sexual overtones, but Holden made the vampire king's very offspring a villain you couldn't help feeling sorry for. She was nothing short of commanding in her role, playing the seductive huntress as well as she portrayed a lost soul searching for salvation. It's not often you get to root for the bad guy, but Holden's pitch-perfect performance made it easy in this case.
Elsa Lanchester. On the few occasions female monster icons are brought up, the Bride of Frankenstein is arguably discussed the most often. With that flowing gown and weirdo hairstyle, the Bride's image is as unmistakable as the Invisible Man's bandaged face, and we have Elsa Lanchester's versatility to thank for helping it last so long. Appearing first in The Bride of Frankenstein as the sweet and demure Mary Shelley, Lanchester pulled a doozy of a 180 and popped up near the film's end as the Bride herself. Further conveying the story's themes of those monsters that dwell within us all, Lanchester's Bride served as a reminder that even creatures of the night have a difficult time accepting themselves, let alone one another.
Una O'Connor. My inclusion of Una O'Connor in this line-up is a reluctant one, since I personally couldn't stand her. She appeared as the over-the-top comic relief in both The Invisible Man and The Bride of Frankenstein, unleashing otherwordly shrieks and howls that sounded like an alien cat caught in a spin cycle. But I guess director James Whale thought differently and saw O'Connor's mugging as a means of lightening up what were otherwise pretty grim affairs. Right when straight-up horror was still trying to find a footing, along came O'Connor to blur the ghastly and the comedic, striking a balance of the two that made it alright for viewers to chuckle under the freakiest of circumstances.
Maria Ouspenskaya. As big a part of The Wolf Man's mythology as the full moon and silver canes, Maria Ouspenskaya is hands-down the be-all, end-all of wise gypsy crones. As the seemingly ancient Maleva, she spent her time in The Wolf Man of 1941 warning and attempting to guide Larry Talbot through his terrible transformations. But come Frankenstein Meets the Wolf Man, Maleva was recruited to help end Larry's own life. Both films contained a good deal more dramatic flair than the Universal norm, and Ouspenskaya made sure all of the supernatural shenanigans came across with credibility. The images her tales conjured up and emotions her experience with the supernatural wrought blessed Maleva with wisdom far beyond those of normal creature feature sidekicks.
Gale Sondergaard. Taking a cue from Gloria Holden, Gale Sondergaard used elegance to present a cooler, more devious sense of evil than audiences were used to seeing. She didn't always play the baddie, but Sondergaard's few dances on the dark side gave her the chance to really flex her acting muscles. The Spider Woman (1941) made her a formidable opponent to Basil Rathbone's Sherlock Holmes, and she got to vamp it up on her own in a pseudo-sequel, The Spider Woman Strikes Back. Like the Ape Woman, it was a short-lived character, but with roles in The Climax and The Black Cat, Sondergaard ensured that viewers second-guess a pretty face after seeing hers in sinister action.
Gloria Stuart. The movies lost a great old gal when Gloria Stuart passed on last month. Current generations know her almost exclusively from Titanic, but classic movie hounds know her from back in the golden days of Universal Pictures. Stuart appears in two of the studio's earliest thrillers, both directed by James Whale: The Old Dark House and The Invisible Man. She was pretty much window dressing in the former, but in the latter, she was the only thing keeping Claude Rains' demented Jack Griffin close to sane. In a film with despicable acts being performed left and right, Stuart exhibited heart, providing a glimmer of hope that cut through the almost overwhelming madness. With a co-star who wasn't all there, Stuart refused to be upstaged and came through as the sort of emotional anchor more horror flicks could use.
Lupita Tovar. Some critics (myself included) say that the Spanish-language Dracula 91931) is even better than Bela Lugosiis version. This is because of many things, from the fluid cinematography to the presentation's overal liveliness. But another reason to man up and sit through the subtitles is Luptia Tovar, the stunning Mexican actress who portrayed this picture's take on Helen Chandler's Mina. Chandler was fine in the Lugosi film, but Tovar really knocked her role out of the park, and not just because of her revealing wardrobe. As Dracula fought for her character's soul, Tovar's performance enhanced the conflict she endured, battling to maintain her innocence while a dark influence slowly took control. It helps that Tovar was a real looker, but she also had the talent to measure up to an already forceful cast.
These are but ten of the many gals that helped mold Universal horror's identity over the years. The efforts of Mary Philbin, Zita Johann, and Ilona Massey are just as worthy of remembering, but if you tire of Lon Chaney Jr. baying at the moon, any of these ten will keep you entertained on a dark and stormy night.
(Photo: Adam Hakari -- aka The Mad Movie Man).