My Top Ten Movies of 2011
by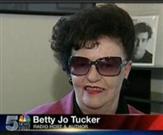 My top ten favorite films of 2011 make up a diverse list. A comedy, a musical, two romances, a silent flick, a character study, a family drama, two sci-fi action adventures, and a Martin Scorsese offering that defies categorizing end up as my picks for the ten best movies this year. How does a film earn a place on my top ten list? Simply by being one of the films I most want to see over and over again.
Here's the list – in order of preference:
RISE OF THE PLANET OF THE APES. This splendid prequel to Planet of the Apes tells a fascinating story of how one ape, the victim of a scientific experiment, came to be raised by humans – only to be abandoned and then end up as the leader of his own kind in a rebellion against mankind. The grown up chimp, played by Andy Serkis, owns this extraordinary movie. Fortunately, visual effects have progressed since the last Planet of the Apes movie back in 2001 and the original in 1967, so the emotional range displayed by this magnificent creature actually touched my heart and soul.
HUGO. Martin Scorsese's wondrous 3-D film takes us back to 1931 Paris for the adventures of a boy who lives alone in the clock tower of a train station. Watching Hugo was an amazing experience for me. The incredible production design and remarkable cinematography made me feel I was right beside the young hero, played endearingly by Asa Butterfield, as he scurries through the station and takes care of the station clocks. I particularly enjoyed the film's section about one of cinema's early pioneers, Georges Méličs, who is hiding out as one of the shopkeepers in the train station. Hugo reveals how devastating the loss of early films can be for everyone who loves motion pictures. It also dramatizes the importance of Scorsese's Film Foundation, a non-profit group which has been instrumental in helping to preserve hundreds of movies.
THE ARTIST. Everything old is new again! This charming black-and-white film pays homage to silent movies with its unpretentious plot about an iconic film actor, who refuses to adapt to "the talkies," and his relationship with a young woman whose star rises as his falls. Jean Dujardin and Berenice Bejo, French actors, fit their parts perfectly here. In my opinion, this movie boasts the best ending of the year. It's definitely a must-see, especially for fans of tap dancing like me!
DRIVE. Ryan Gosling is absolutely spellbinding here as a movie stunt man/garage mechanic during the day and an expert getaway driver for thieves at night. After forming a close friendship with a lovely neighbor and her young son, Gosling's character becomes involved with the lad's father, an ex con who's being pressured into doing a robbery. If he refuses, his family will suffer dire consequences. Of course, the no-name "Driver" can't let something like that happen. How the heist goes wrong takes center stage from this point on. Gosling's character is a loner and doesn't say much, but his performance is surefire Oscar bait.
THE MUPPETS. This delightful musical is tied together with a simple plot involving a plan to save the Muppet theater from being destroyed by a greedy oil baron, played with great relish by Chris Cooper. Muppets boasts catchy songs, funny dialogue and nostalgic sequences -- as well as human characters almost as lovable as the Muppets themselves. Watching this film was the most fun I had at the movies all year!
BRIDESMAIDS. This most hilarious movie of the year is not just about a wedding. It also focuses on maintaining friendships. When Annie (Kristen Wiig) discovers her lifelong friend, Lillian (Maya Rudolph) is engaged, she wants to plan something special as the maid of honor, so she plunges headfirst into all the required pre-wedding activities, which means becoming acquainted with the other bridesmaids, including Helen (Rose Byrne), who is eager to take care of everything Annie has trouble doing. I agree with film critic Frank Wilkins when he says, "Bridesmaids resonates with a heart of gold, but it's also awkward, raunchy, and disgusting – just like real life."
REAL STEEL. This gritty, entertaining story takes place in the future at a time when robot boxing has become a major sport. Hugh Jackman plays a former boxer who is trying to arrange fights for his robot About this same time, he finds out that an old girlfriend died and left him a son he didn't know about. It's the impressive performances by Jackman and Dakota Goyo, as the son, that make this movie something special. When these two interact, they seem so real! In fact, I almost felt like I was spying on them.
THE ADJUSTMENT BUREAU. In this romantic sci-fi thriller, Matt Damon and Emily Blunt portray characters who struggle to be together despite super-human efforts trying to keep them apart. As an incurable romantic, I couldn't help being drawn into the movie's fantastic love story -- and desperately wanted the star-crossed lovers to find happiness with each other. The romance between these two really works here. Damon and Blunt convinced me their characters belong together. Depending on the scene in question, their interactions come across as playful, loving, passionate, or soulful -- but always very watchable. The powerful chemistry between these co-stars makes me want to see them paired in more films.
THE DESCENDANTS. George Clooney gives his best performance since O Brother, Where Art Thou? in this drama about a clueless guy who discovers that his comatose wife was having an affair before her accident. But that's not all. His two daughters are a handful, and he's trying to decide what to do with a large parcel of Hawaiian land his family has held in perpetuity for generations. Filled with both highly emotional and very amusing scenes, The Descendants offers humanistic entertainment at its best.
LARRY CROWNE. Tom Hanks co-stars with Julia Roberts in this romantic comedy that also deals with serious issues like downsizing, second chances and losing passion for living. After being let go from a company where he's worked for many years, middle-aged Larry (Hanks) decides to attend a community college. As a result of his divorce, he's also suffered a severe financial setback. So he signs up for a speech class taught by Roberts' character. Unfortunately, she's going through a bad patch too. The highlight of this inspirational movie involves the way Larry, the other students and the speech teacher impact each other's lives. It's also a treat to watch Roberts' excellent acting as her character slowly transforms into an enthusiastic instructor once more -- as well as to see the amorous rapport developing between Larry and his teacher. This is an old-fashioned feel-good movie -- and I'm not ashamed to say I loved it.
Honorable Mention (in alphabetical order): BUCK, FOOTLOOSE, HARRY POTTER AND THE DEATHLY HALLOWS: PART 2, JANE EYRE, MARGIN CALL, RICE FIELD OF DREAMS, SOURCE CODE, TOWER HEIST, WATER FOR ELEPHANTS, WAR HORSE, WIN WIN.
Dishonorable Mention (in alphabetical order): DREAM HOUSE, THE GREEN HORNET, HALL PASS, HOODWINKED TOO, I MELT WITH YOU, THE IRON LADY, ONE DAY, RAMPART, YOUR HIGHNESS.