Best Film President?
by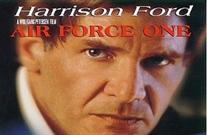 Vote for the actor you think should be named Best Film President! Just listen to five rousing campaign speeches on the October 2nd Movie Addict HQ show, then send in your vote via e-mail by October 19. As a thank you for voting, your name will be added to a drawing for a free copy of Confessions of a Movie Addict.
Although numerous actors have portrayed a U.S. President in the movies, the candidates for this event -- which is the second Best Film President election sponsored by MAHQ (Harrison Ford won four years ago) -- have been chosen from the list of nominees below.
Michael Douglas in THE AMERICAN PRESIDENT
Peter Sellers in DR. STRANGELOVE
Kevin Kline in DAVE
Harrison Ford in AIR FORCE ONE
Bruce Greenwood in NATIONAL TREASURE 2
Morgan Freeman in DEEP IMPACT
Bill Pullman in INDEPENDENCE DAY
Polly Bergen in KISSES FOR MY PRESIDENT
Henry Fonda in FAIL SAFE
Jeff Bridges in THE CONTENDER
Jack Nicholson in MARS ATTACKS
James Garner in MY FELLOW AMERICANS
Recorded campaign speeches will be delivered by Jazz Shaw, Fausta Rodriguez Wertz, A.J. Hakari, Nikki Starr and Betty Jo Tucker.
"Best Film President?" airs on BlogTalkRadio at 4 p.m. Eastern Time (1 p.m. Pacific Time) on Tuesday, October 2, 2012. During the live show, listeners are invited to call in and to participate in a chat. An archived segment will also be available.
CALL-IN NUMBER: 646-478-5668
E-MAIL ADDRESS FOR VOTING: reeltalk@comcast.net
HOST: Betty Jo Tucker
PRODUCER: Nikki Starr
TECHNICAL ASSISTANT: Dani Dyer
LINK TO LISTEN: Click here.