Summer Film Preview
by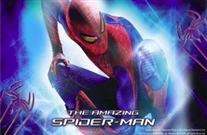 Film critics Nell Minow and A.J. Hakari visit Movie Addict HQ on June 12 to preview the summer film offerings of 2012. Which movies show the most promise? Are there any films that seem doomed before opening? Nell and A.J. pull no punches with their opinions, so this should be an entertaining as well as informative show.
Nell, the famous Movie Mom, writes film commentary for Beliefnet.com and is the author of The Movie Mom's Guide to Family Movies. A.J. aka The Mad Movie Man, has contributed movie reviews to a variety of sites including ReelTalk Movie Reviews, Classic Movie Guide, Review Express, and Terror Tube. He is also the founder of Passport Cinema, a site devoted to foreign language films.
Both Nell and A.J. are frequent guests on Movie Addict Headquarters. Their spirited "Aliens vs. Monsters" debate is one of MAHQ's most memorable episodes.
Below are titles of summer films that Nell and A.J. might cover on June 12.
THE AMAZING SPIDER-MAN
ROCK OF AGES
PROMETHEUS
THE DARK KNIGHT RISES
THAT'S MY BOY
MAGIC MIKE
ABRAHAM LINCOLN: VAMPIRE HUNTER
BRAVE
MADAGASCAR 3: EUROPE'S MOST WANTED
ICE AGE 4: CONTINENTAL DRIFT
TED
NEIGHBORHOOD WATCH
SPARKLE
THE BOURNE LEGACY
TOTAL RECALL
THE CAMPAIGN
LAWLESS
"Summer Film Preview" airs on BlogTalkRadio at 4 p.m. Eastern Time (1 p.m. Pacific Time) on Tuesday, June 12, 2012. During the live show, listeners are invited to call in and to participate in a chat. An archived segment will also be available.
CALL-IN NUMBER: 646-478-5668
HOST: Betty Jo Tucker
PRODUCER: Nikki Starr
ASSISTANT PRODUCER: Dani Dyer
LINK TO LISTEN: Click here.