New Films & DVDs
by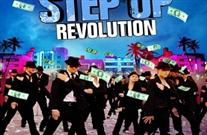 Noted film critics Susan Granger, A.J. Hakari, and James Colt Harrison drop by Movie Addict Headquarters on July 31st to rant and rave about current big screen films and DVD releases. Born into a film-business family and raised in Hollywood, Granger -- whose father directed many MGM films -- appeared as a child actress in movies with Red Skelton, Lucille Ball, Abbott & Costello and Lassie. She's a member of Broadcast Film Critics Association, Online Film Critics Association and New York Film Critics Online. Her articles have been published in numerous outlets including The New York Times, Playboy, Ladies Home Journal, Cinemag, Redbook, Family Circle, Casting and Cosmopolitan.
Harrison, the author of a history of MGM, belongs to the San Diego Film Critics Association and has written film commentary for the La Jolla Village News, Rage Monthly, No Cover Music Magazine and San Diego Metro Weekly as well as for the Classic Movie Guide and Review Express websites. Because of his knowledge about films, Harrison has served as a panelist for the Robert Osborne Film Festivals.
Hakari, aka The Mad Movie Man, has contributed movie reviews to a variety of sites including ReelTalk Movie Reviews, Classic Movie Guide, Review Express, and Terror Tube. He is also the founder of Passport Cinema, a site devoted to foreign language films. Bitten by the acting bug, Hakari has appeared in such stage productions as Curtains, State Fair and See How You Run. His next live theater gig will be in Get Smart.
Although all three guests love the movies, they never shy away from sharing candid opinions about the films they see. This should be a fascinating discussion for movie fans!
"New Films & DVDs" airs live on BlogTalkRadio at 4 p.m. Eastern Time (1 p.m. Pacific Time) on Tuesday, July 31, 2012.
During the live show, listeners are invited to call in and to participate in a chat. An archived segment will also be available.
CALL-IN NUMBER: 646-478-5668
HOST: Betty Jo Tucker
PRODUCER: Nikki Starr
LINK TO LISTEN: Click here.