Daniel Stamm, Innovative Filmmaker
by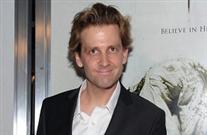 During his July 3rd interview on Movie Addict HQ, German filmmaker Daniel Stamm will discuss his experience as a director and screenwriter. Danielís first feature film, A Necessary Death, explored suicide in a unique way and won the Audience Award and Best Feature Award at the AFI Film Fest in 2008. The Last Exorcism, his second feature, was nominated for the People's Choice Award, two Independent Spirit Awards and an MTV Movie Award in 2010.
Daniel is definitely a rising star among todayís new filmmakers! His upcoming projects include: 13, the remake of a Thai horror film; The Darkness, written by Megan Holley of Sunshine Cleaning; and Reincarnate, the second installment of The Night Chronicles, a trilogy of films produced by filmmaker M. Night Shyamalan. Based on an original Shyamalan idea, Reincarnate -- originally titled 12 Strangers -- centers on a jury dealing with a case that has supernatural undertones.
Born and raised in Hamburg, Germany, Daniel hosted a radio show as a teenager and served as editor of a youth magazine. After touring with a theater, studying drama and publishing a play, he went to Belfast, Northern Ireland, as a peace worker. Two years later he returned to Germany to go to film school and study screenwriting at the Filmakademie Baden-Wuerttemberg in Ludwigsburg. He also wrote a TV movie which got nominated for Germany's most prestigious media award and directed a documentary on rock musician Nick Cave.
Los Angeles beckoned, so Daniel moved there and graduated from the American Film Institute's directing program. His thesis film was nominated for the ASC award. During the next three years he made short films, wrote songs for local singers, sat on a film festival jury in Kosovo, became a certified hypnotist and hitchhiked across the US.
Listen to Daniel Stammís interview on BlogTalkRadio at 4 p.m. Eastern Time (1 p.m. Pacific Time) on Tuesday, July 3, 2012. During the live show, listeners are invited to call in and participate in a chat. An archived segment will also be available.
CALL-IN NUMBER: 646-478-5668
HOST: Betty Jo Tucker
PRODUCER: Nikki Starr
LINK TO LISTEN: Click here.
(Photo: Daniel Stamm)