Score Season #34
by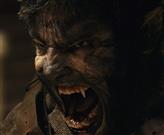 Below are more soundtrack reviews of recent and archival releases.
Edge of Darkness (John Corigliano, 2010) *** Rejected scores come in all labels and CD boxes. For Edge of Darkness, Oscar winning composer John Corigliano (The Red Violin) starts on a very personal line. For example, "His Daughter's Death" carries touching woodwinds and strings. Nearing the two minute mark, we get to hear some dissonance via chimes and prolonged ambient effects. It builds toward a more frenetic base. Some brass conveys imminent violence before the strings warm down. Somewhat tender, "Reflections" comes across as transitory, hallucinogenic and melodious. Frankly, the best way to approach these opening measures would be with an open mind. Regarding why Corigliano's score went unused, it seems that reshoots and last minute editorial changes affected the film's disposition. Producers can have a change of heart too. Rather than seeing this as an opportunity to expand the original composer's role, they opt for a different artist. While this can work, the manner in which the bad news was imparted reveals a murkier narrative. Despite rejected film scores occupying a tiny fragment within a niche market, they are widely sought after. On this occasion, Corigliano delivered something moody, and it turned out good. Notably, "Pursuit" combines the finest action aesthetic with an ear for the unfamiliar.
The Jayhawkers (Jerome Moross, 1959) *** A score of undeniable quality, The Jayhawkers nevertheless turns up short when measured against Jerome Moross' tour de force... The Big Country. Tonally, the scores have much in common. They are romantic and adventurous. Moross applies the French horn very well, yet The Jayhawkers simply doesn't stick like its earlier counterpart. Ultimately, I wouldn't classify the latter as a test run because there's definitely the makings of something special.
Joe Kidd (Lalo Schifrin, 1972) * Only a poem this time:
On the matter of Joe Kidd
And what Lalo Schifrin did,
Nothing new of note
Suspense sadly rote.
The Western motif a drag
Better off playing rag.
If "There Was a Fire,"
Why fix a tire?
Music for background sink
Lacking heroism on the brink.
"Rita" was meant to be weepie,
I felt sleepy.
Lightning Strikes Twice (Max Steiner, 1951) *** Customary elegance, Max Steiner's Lightning Strikes Twice provides reference quality sound from the 1950s. The score lacks very little in terms of emotional resonance. Even the fantasy writing reveals a gifted soul. In 1933, Steiner created one of the strongest, most indelible soundtracks with King Kong. Complete in every sense, this music has inspired generations of film composers to follow their hearts. Please note: Lightning Strikes Twice was included in a special box set from Brigham Young Film Music Archives. This collection also features music from Key Largo, Flamingo Road, Caged, The Unfaithful, Backfire and The Breaking Point.
McQ (Elmer Bernstein, 1974) **** Lalo Schifrin's sound for the crime drama was so influential it can be felt today. Hardly a stranger to innovation, Elmer Bernstein charted a unique course, delivering The Magnificent Seven and "magnificent" it certainly was. It's easy to fall under the Bernstein spell when the latter shares a theme. This talent for earning a listener's respect continues on McQ. Stylistically, it falls under the same baton which defined Schifrin's Bullitt and Dirty Harry. It's a streetwise beat, the jazz signifying a working class musician, living gig to gig. Because Bernstein openly embraces this trend, he knows where to make his own groove.
Michael Collins (Elliot Goldenthal, 1996) **** Compared to the apocalyptic extremes of sadness in his earlier work -- namely Cobb and Interview with the Vampire -- Elliot Goldenthal's Michael Collins carries more restraint. Nevertheless, "Winter Raid," "Football Match" and "On Cats Feet" allow him to get crazy as only he can do. It might be the preference for die hard collectors, yet there's genuine pathos and creativity to the remaining score. For example, "Elegy for a Sunday" comes across as tender and thoughtful.
Robinson Crusoe on Mars (Nathan Van Cleave, 1964) ** There's space travel and the transcendent kind. It doesn't take long for Nathan Van Cleave to show his cards. Despite being well orchestrated, Robinson Crusoe on Mars milks the familiar without farming anything fresh.
Here's a poem:
Robinson Crusoe on Mars
As title suggests, not many stars.
A figurative melodic brief
Prevented this one from making chief.
Under a Martian cloud
The music got loud.
Dumbfounded by such pacing
And the deadlines they were facing.
Better to refrain from travel
Lest the storytelling unravel.
Thus we were open to deceive
Thanks a lot Van Cleave!
Rush Hour (Lalo Schifrin, 1998) ** A poem:
To his credit, Lalo Schfrin mocks the action
Just to see our reaction.
Everything plays at high speed
Like a chase and someone in need.
Many moods to follow
"Won Ton for Two" felt hollow.
"Soo Yung's Theme" was quiet
Heavy bombast went on a diet.
When it comes to anything mechanical
or dare I say technical,
The onus falls upon craft
To mend a broken shaft.
With humour, Schifrin mended.
Every instrument thoughtfully attended.
Some things make me yearn
"Chasing Sang" worth a return.
Trapped in Paradise (Robert Folk, 1994) **** Just as talented as the majors, Robert Folk demonstrates purity of heart. He dug out the Christmas tinsel for Trapped in Paradise, an instantly delightful score. Melodies warm the soul as the promise of a festive gathering gets underway. For newcomers, I cannot recommend the composer's work enough. Check out these titles: Police Academy, A Troll in Central Park, Lawnmower Man 2: Beyond Space, Toy Soldiers, In the Army Now and Beastmaster 2: Through the Portal of Time. Consider Trapped in Paradise another production to be blessed by the Folk Effect. It's a tonic for the senses.
SCORE OF THE MOMENT
The Wolfman (Danny Elfman, 2010) ***** The gothic menace behind Danny Elfman's The Wolfman doesn't run cold like Wojciech Kilar's Dracula. Such lifeblood carries the fury of the hunt. As a horror maestro, Elfman captures the scent and beating heart of Lawrence Talbot (Benicio Del Toro) whose alter-ego breaks loose during the full moon.
A poem to close:
"Gypsy Massacre," such devilish chords
As the serpent's tail rattled swords.
While The Third Man rocked the zither
The Wolfman made us shiver.
Danny Elfman beheld blackest core
For this world beating score.
How passion devotes
A triumph of notes.
A theme which opened the gate
where mysterious cells congregate.
To Universal, horror meant
a break from lent.
When I tell friends
of nice music this world depends,
they look at me strange
yet to behold such promising range.
Modern minds unchained
Found opinions were left stained.
Only the brave may mingle
With nightmarish tingle.